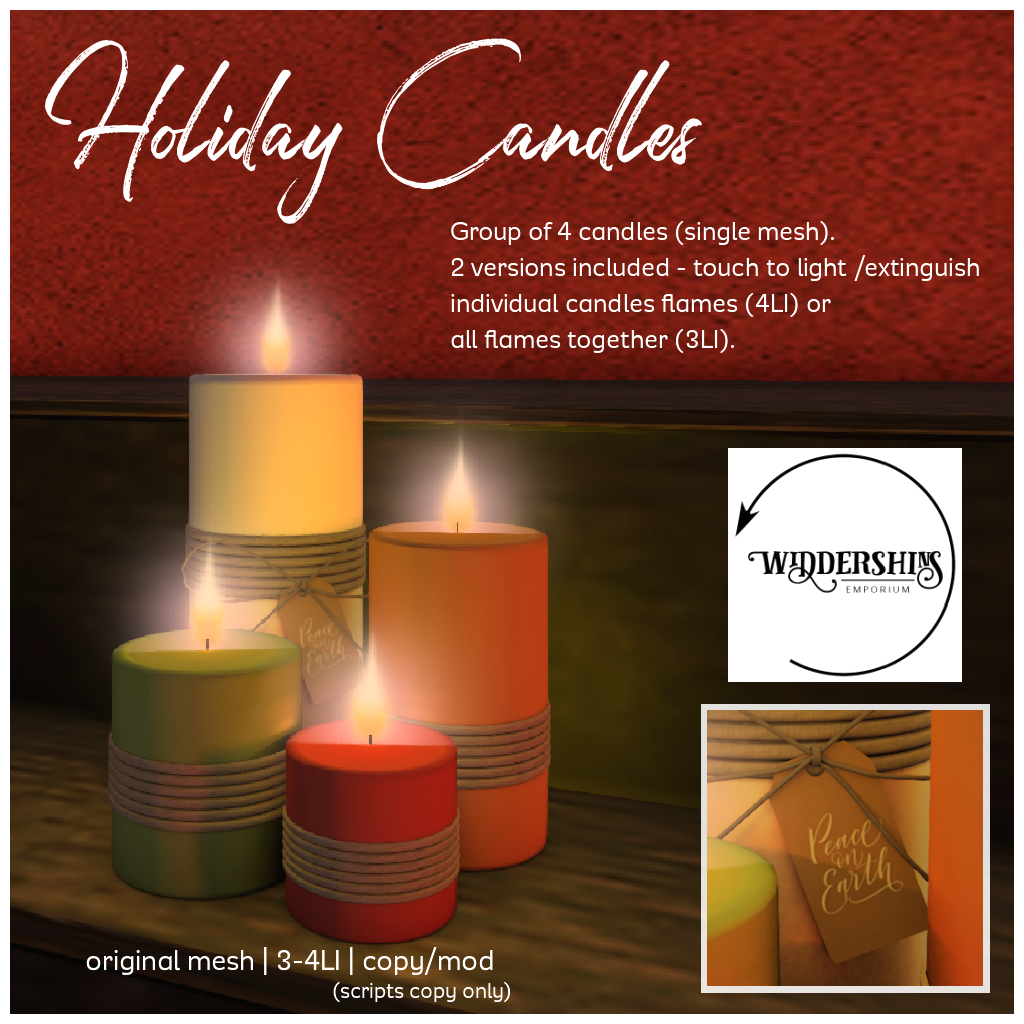 Long December Cart Sale + Hunt | 2L Hunt Prize
Dec 1 – 31
It's been a long year. But snow is falling and winter magic is in the air over at the latest I Heart the Cart Sale + Hunt.
For my hunt prize, I made the above set of candles. I've included two versions so that you can either turn the candles off individually advent-style, or all on and off together (uses fewer script resources).
There are additional bargains to be discovered as each cart has something for sale at just 10L, and there is nothing priced over 100L. You may also find a free gift or three!
You can find out more about the sale and see all the hunt prizes on offer over on the official I Heart the Cart blog – here.
And here's a SLURL directly to the sale – TAXI.
More news soon. Until then, I hope you enjoy the sale – wishing you a truly magical holiday season.
Chia <3