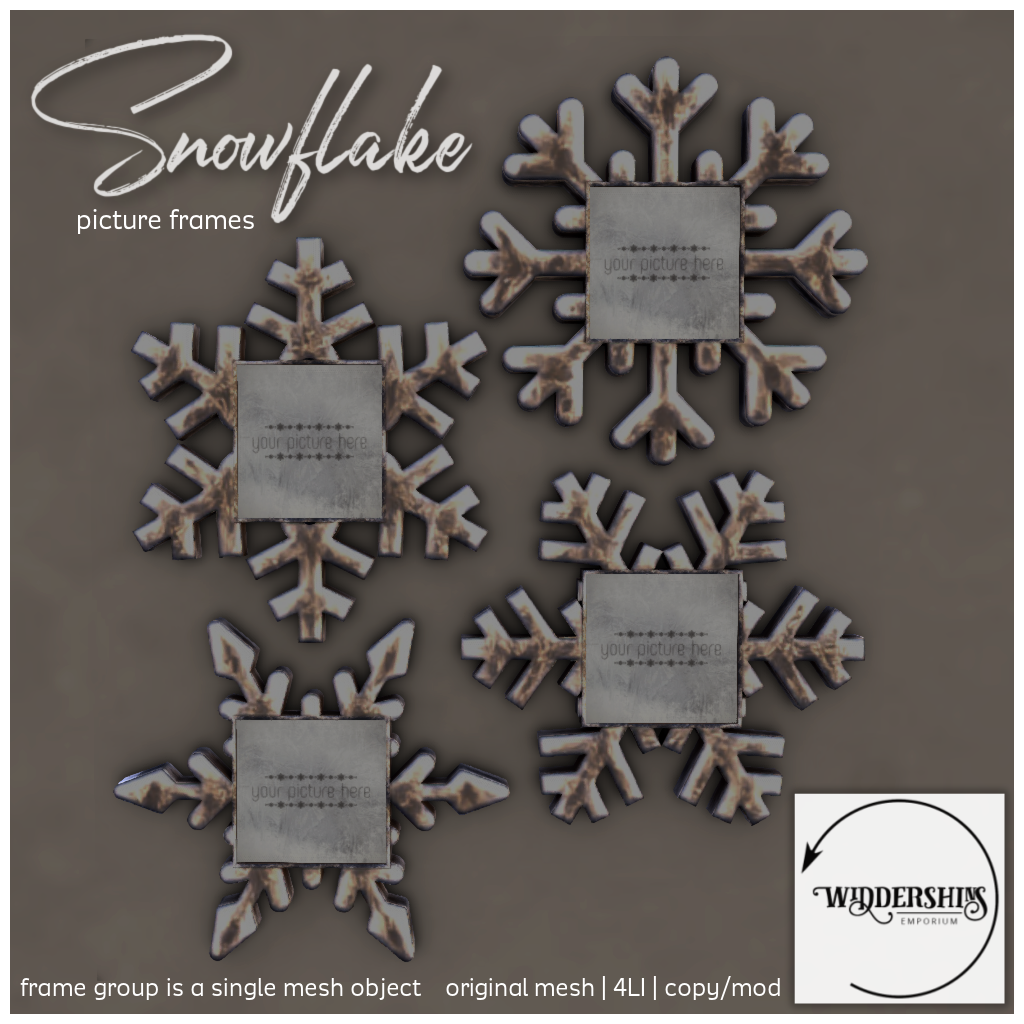 The Christmas Event | GIFT | Nov 23rd – Dec 17th
If you're starting to feel festive, The Christmas Event is the place to be! With free gifts and hunt prizes galore, and lots of fun seasonal things to do – check out the official website for all the info!
I didn't manage a hunt prize myself this year – but you can find these snowy frames at my both as a free gift – TAXI to my event space.
Happy Shopping!