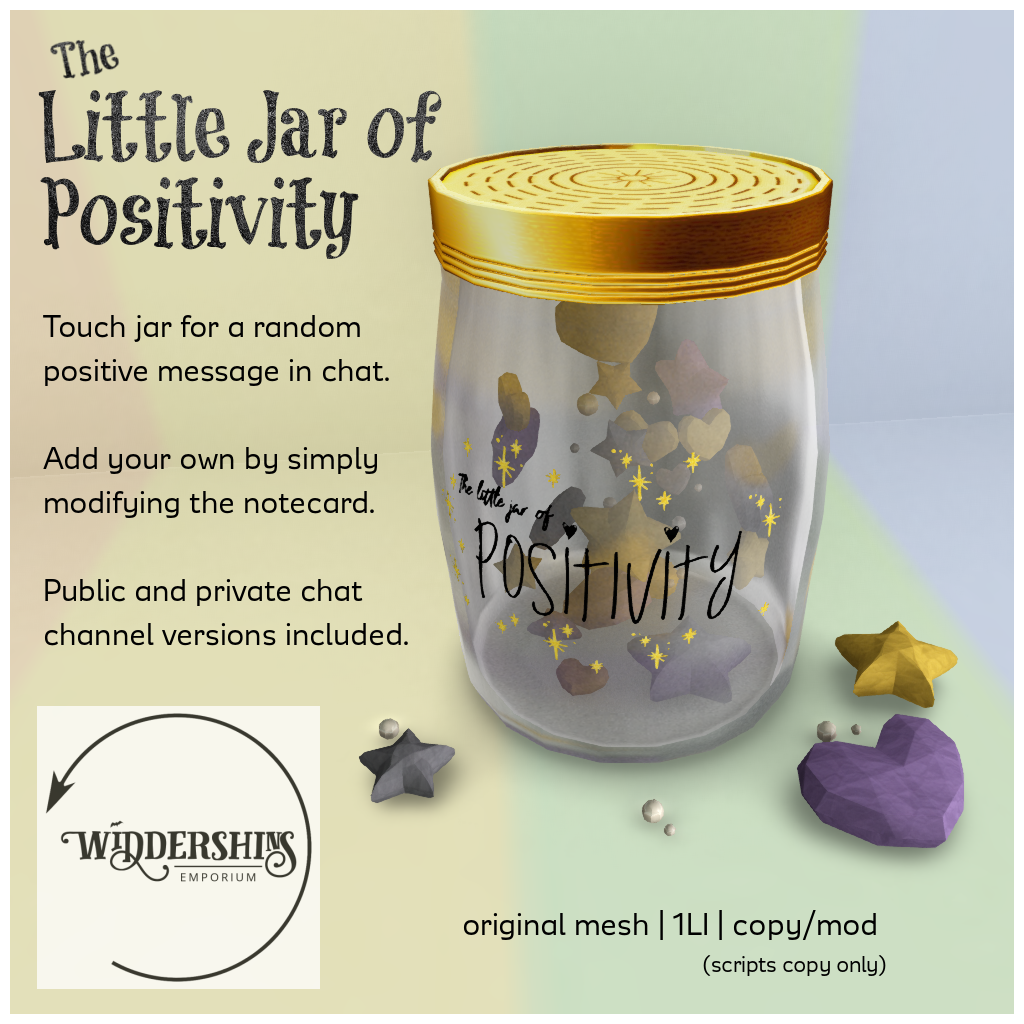 Home & Garden Expo for RFL
Feb 27 – Mar 21
I'm so happy to be at Home Expo again! I still haven't been able to create as much as I would like, but I wanted to try and get something special out for this awesome event.
I figured we all need a little extra support right now, so I made what I'm calling a "Little Jar of Positivity." It's inspired by the affirmation jars and such that you can make/buy in RL with little notes in that you can pick out and read when you're feeling a little down. I've always loved that idea and wanted to bring that to SL in my own way.
The jar is scripted so that when someone touches it, it will send a random message out in chat. I've included a few simple things that have helped me at times – but it's very customisable in that you can alter the notecard to add anything you like. I've included public and private chat channel versions so you can decide if you want everyone to see the message it gives in chat when touched or just have it private for the person that touched it. More info is in the included notecard.
At the moment you can only find this jar for sale in my Expo store in the mall at Hope 2 – TAXI

100% of sales of the jar are donated to the Expo cause. As I wasn't able to make much else new for the Expo this year, I've also set everything else in my store there to donate 50%. You can also find my previous releases below as a 10L hunt prize (usually 75L, 100% donated) and a free gift.
I hope you get chance to visit the Expo – it's always a fantastic event to look around with lots going on – you can find out more about it here on the official blog.
Until next time, lovelies! <3