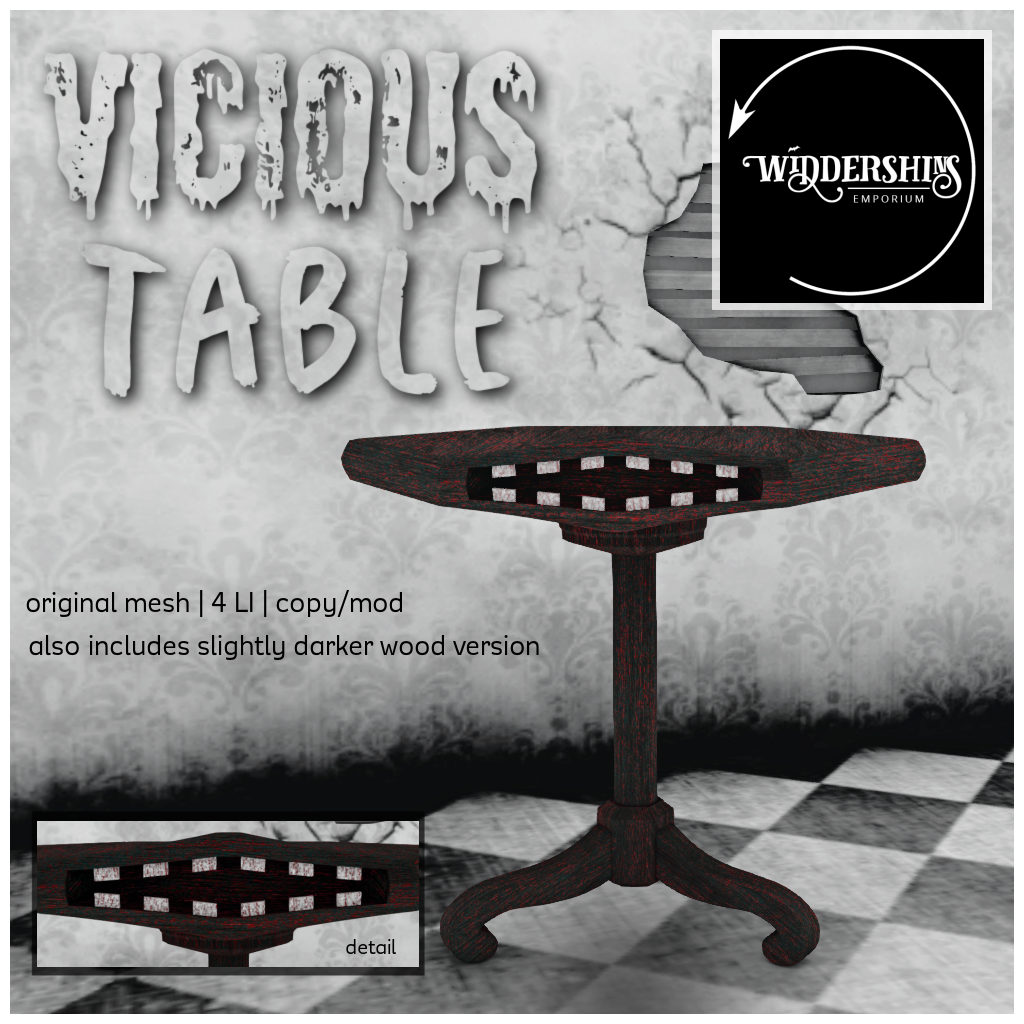 Into the Woods Cart Sale + Hunt | October 1st – 31st | 2L Hunt Prize
Wooo! It's time for another fab I Heart the Cart sale and hunt! I've made two brand new things – the first is the vicious table (picture above).. because haunted wood makes fiesty furniture.. just make sure it doesn't dine on you! Hunt about the sim to find it for 2L – and here is the full prize list from the official blog.
Also new is the latest in my collage-type pictures (below) – because I can't get enough of Halloweenie puns.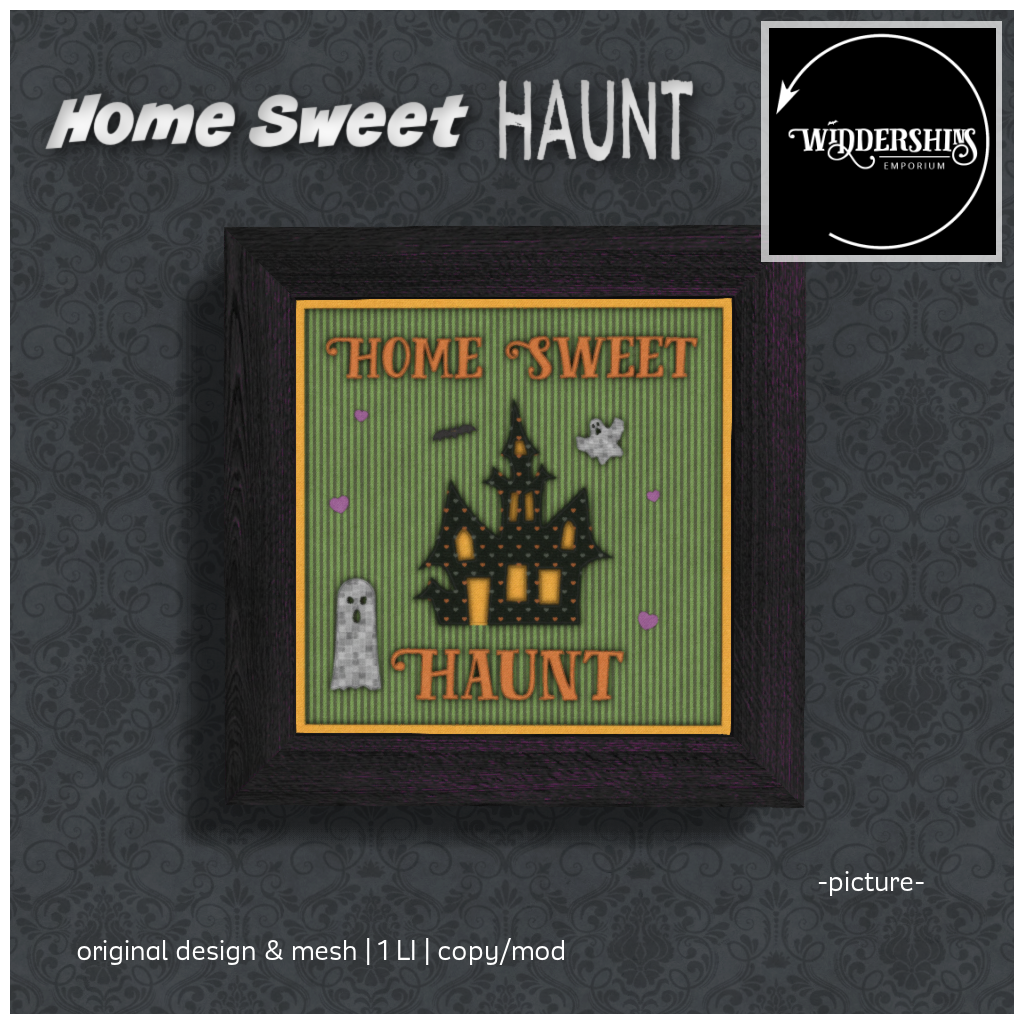 You can find this picture on my cart, along with a free gift and some 10L items. I've resurrected a few old favourites that had yet to be rebranded, and it will probably be a while before they're added to the store, so grab them while you can.
And as always, enjoy the fantastic sim and atmosphere <3
TAXI to the cart sale and hunt landing point