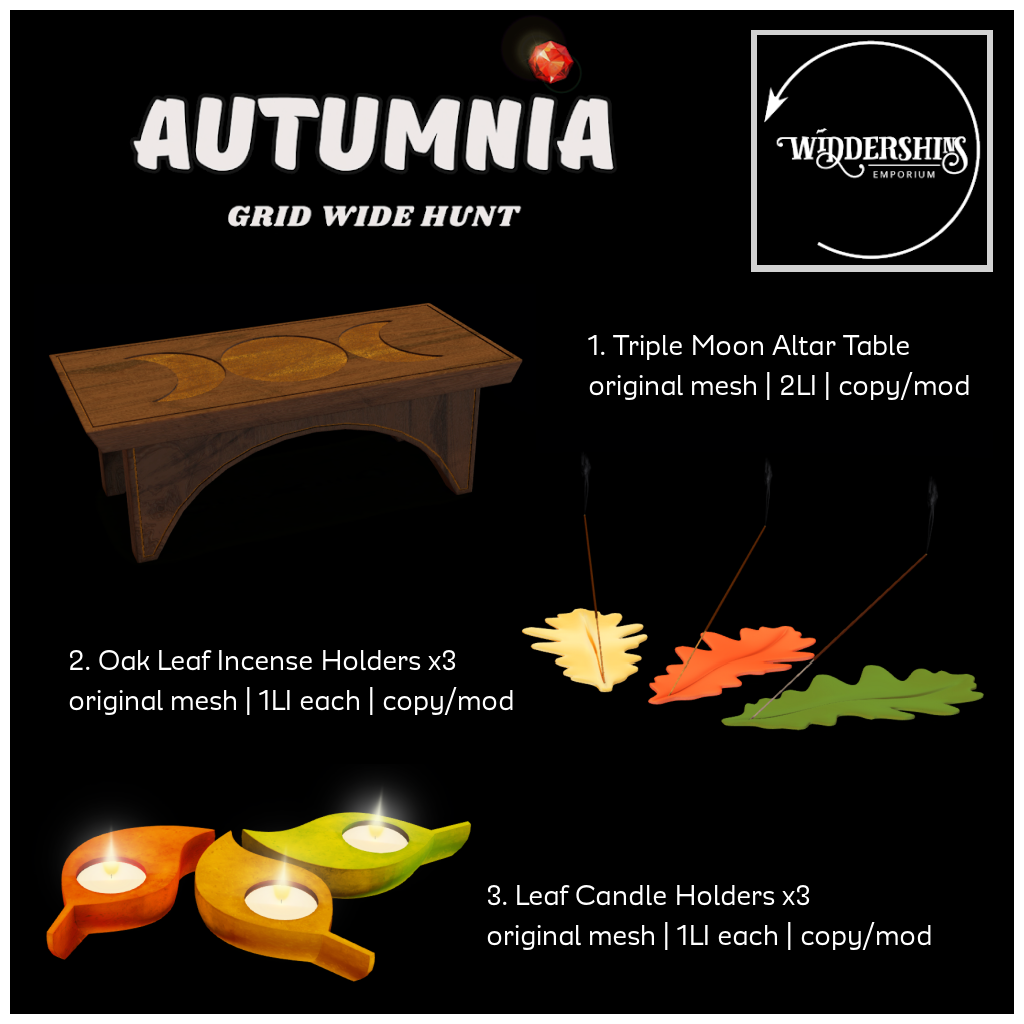 Autumnia Hunt | Prizes 0-20L | September 1st-30th
I'm in a brand new grid-wide hunt this month – the fabulous Autumnia by BINGE Events. Check out the official website for all the goodies from all the stores involved, and for hints to all their locations.
Three red gems are hidden around my main store locations with prizes at 0L for the Leaf Candle Holders, 10L for the Oak Leaf Incense Holders, and 20L for the Triple Moon Altar Table.
Feel free to grab a teleport HUD in the store guide vendor near the landing point for easier navigation around all my store's sections.
Happy Fall and Happy Hunting!