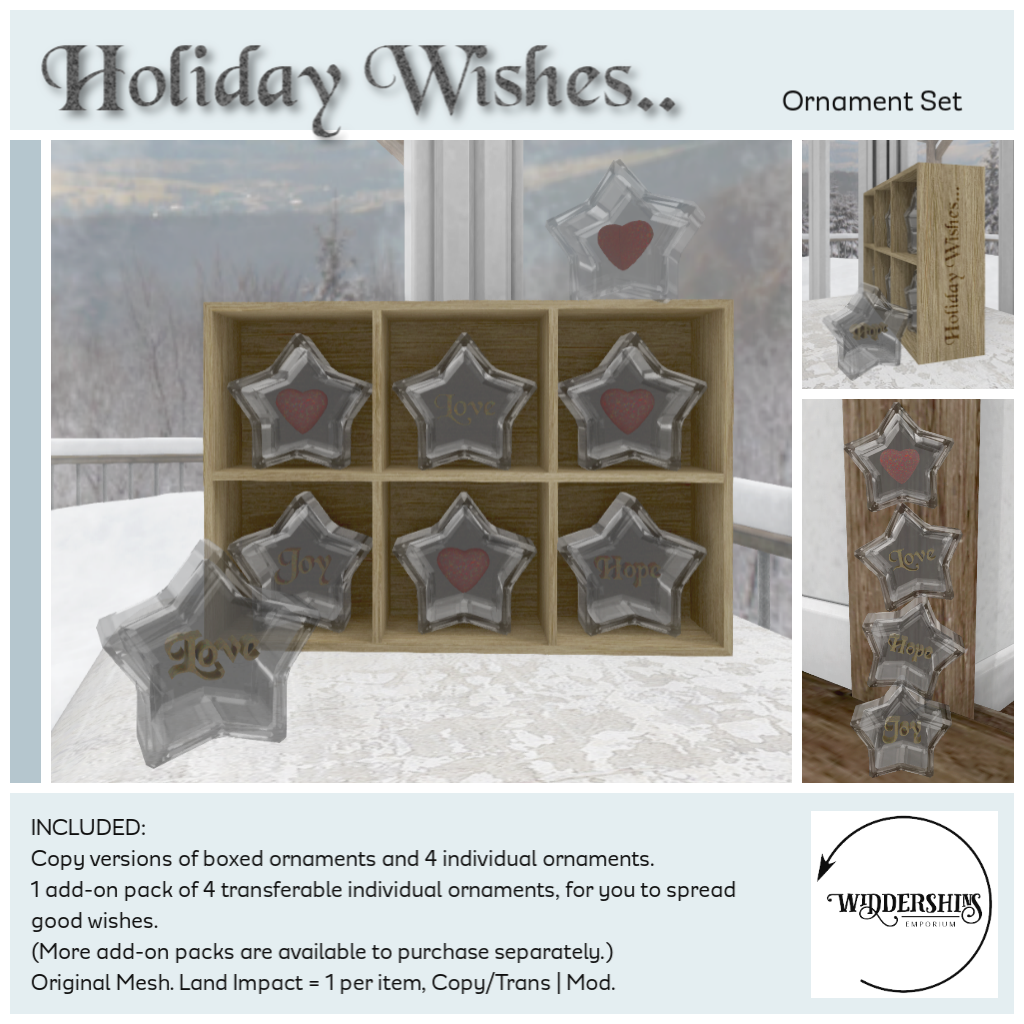 New and Exclusive Item & All Items 100% Donation to SOS
Dec 1 – 31
I'm delighted to be able to show the awesome Survivors of Suicide some support for their 11th anniversary (11 years!!) Christmas Fair.
SOS's work is very close to my heart, both as someone who has struggled for many years from often quite severe depression, and as someone who has lost a family member to suicide.
I am so grateful and humbled that SOS exists in Second Life and blown away by their commitment to helping.
This year's fair is packed full of lovely goodies, entertainment and competitions. You can find out more over on their official blog and Facebook page.
And if you or someone you know is in crisis, please know that there are people all over the world who care and want to help.
LINK TO A LIST OF INTERNATIONAL SUICIDE HOTLINES
<3 You Are Important <3
Read on for more about what I've made for the event and a landmark to the fair.
Continue reading

"Sending Out An SOS"