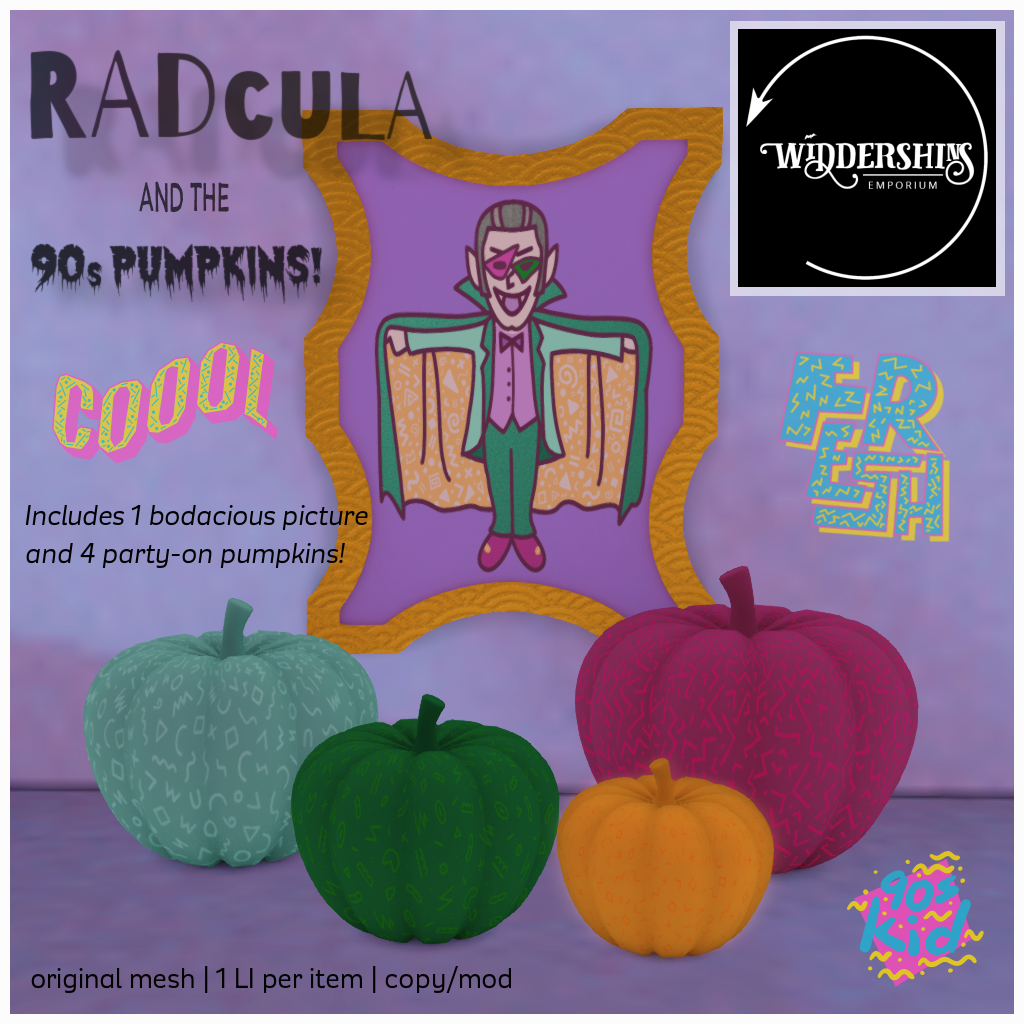 2L Hunt Prize | Mainstore Hunt | October 1st-31st
It's been a while, but I'm back! I was delighted to be invited to the latest Stuff My Inventory Hunt – I have fond memories of being a part of one of their Unknown hunts showcasing new creators back in 2013 (as by Chiana Oh) when I didn't even make my own mesh. I was also delighted to also sponsor this hunt – with the sponsor fees being donated to Latch – the Welsh Children's Cancer Charity.
After an extended break from building, in which I also moved house in RL, it seems appropriate that my first event this year has a nostalgia theme as it lets me look back and take stock a little. As a late Gen-X-er, my nostalgia is mostly 80s-90s based, and for an October hunt, I had to find some way of making it all about the 'ween, so turning Dracula into RADcula was the obvious choice.. or something. I mean, immortal beings do probably follow fashion trends to fit in, even if they are undead creatures of the night? Right? Now I can't get the image of a monster in a shell suit out of my head… the RUSTLING alone would alert any prey ?
Anyway.. the framed picture also comes with the four pumpkins pictured with their appropriate 90s-squiggle patterns and garish colours. I hope you enjoy!
You can find all of the prize previews and hints over on the official blog here.
TAXI to my store where my prize is hidden.
HINT – Bats are bodacious!