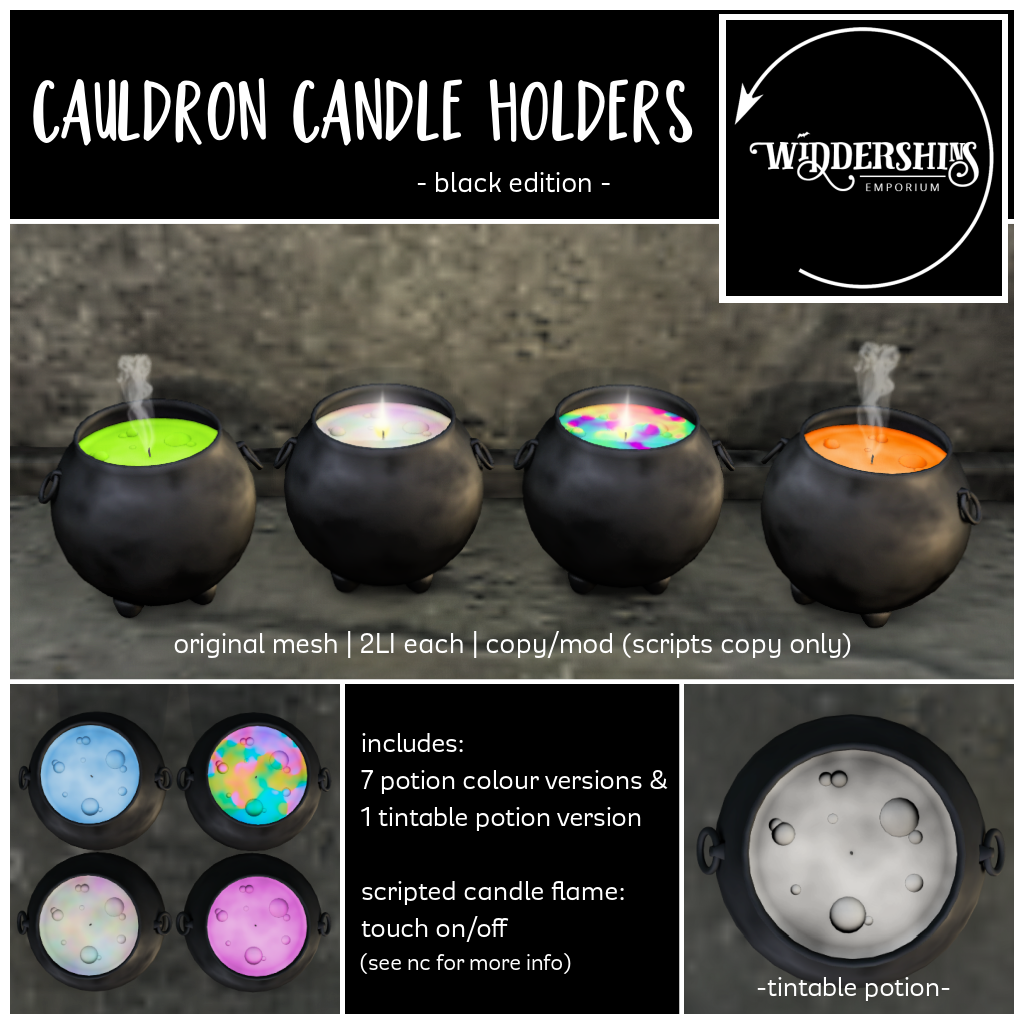 Trick or Treat Lane | Exclusive Items + Gift | October 7th-31st
The countdown to 'ween is hotting up, and I'm so happy to be in this year's round of Trick or Treat Lane!
There are exclusives and gifts in every stall – from Widdershins are these cauldron candle holders with two colour packs to choose from. And scroll down for a preview of my gift – another punny seasonal framed picture.
And be sure to check out the official shopping guide for all the exclusives and gifts available at this event ~ happy shopping! <3
TAXI to the event main landing point (or directly to my booth)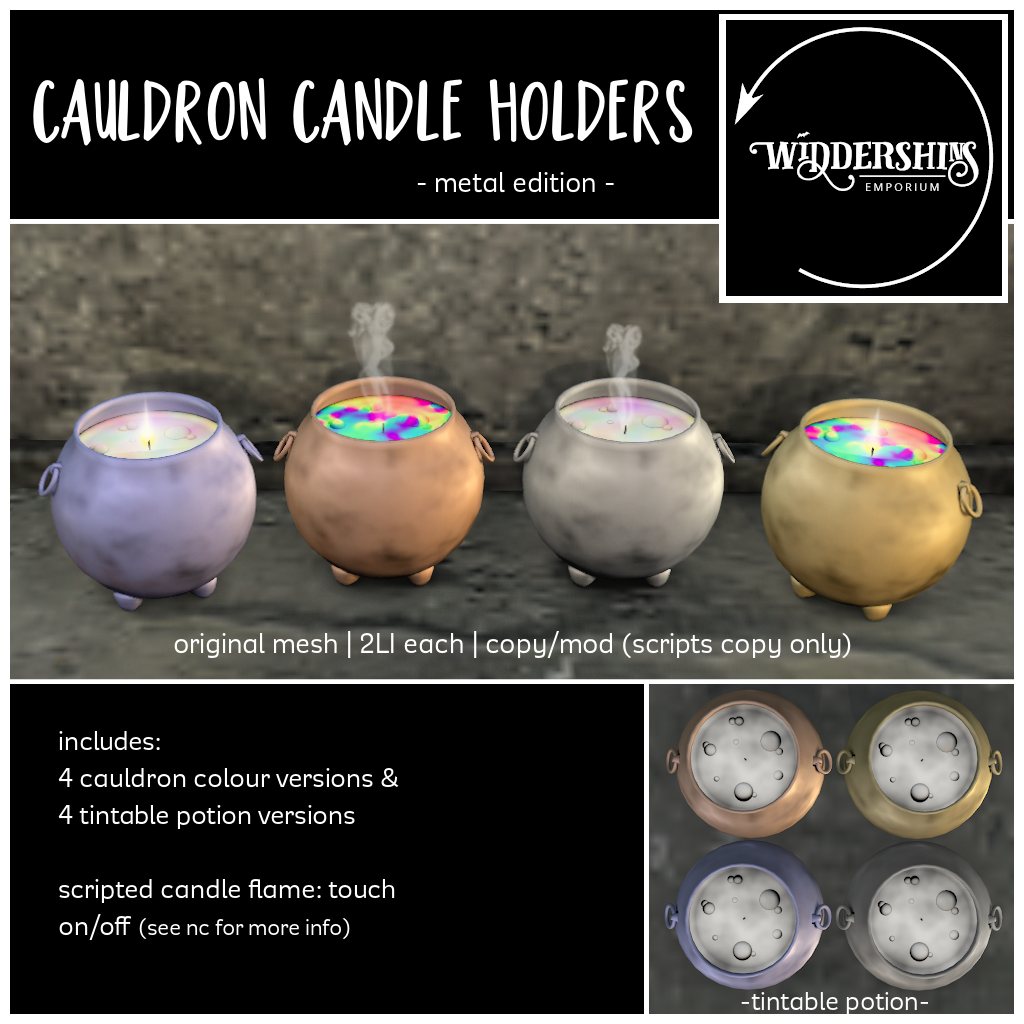 Trick or Treat Lane Exclusive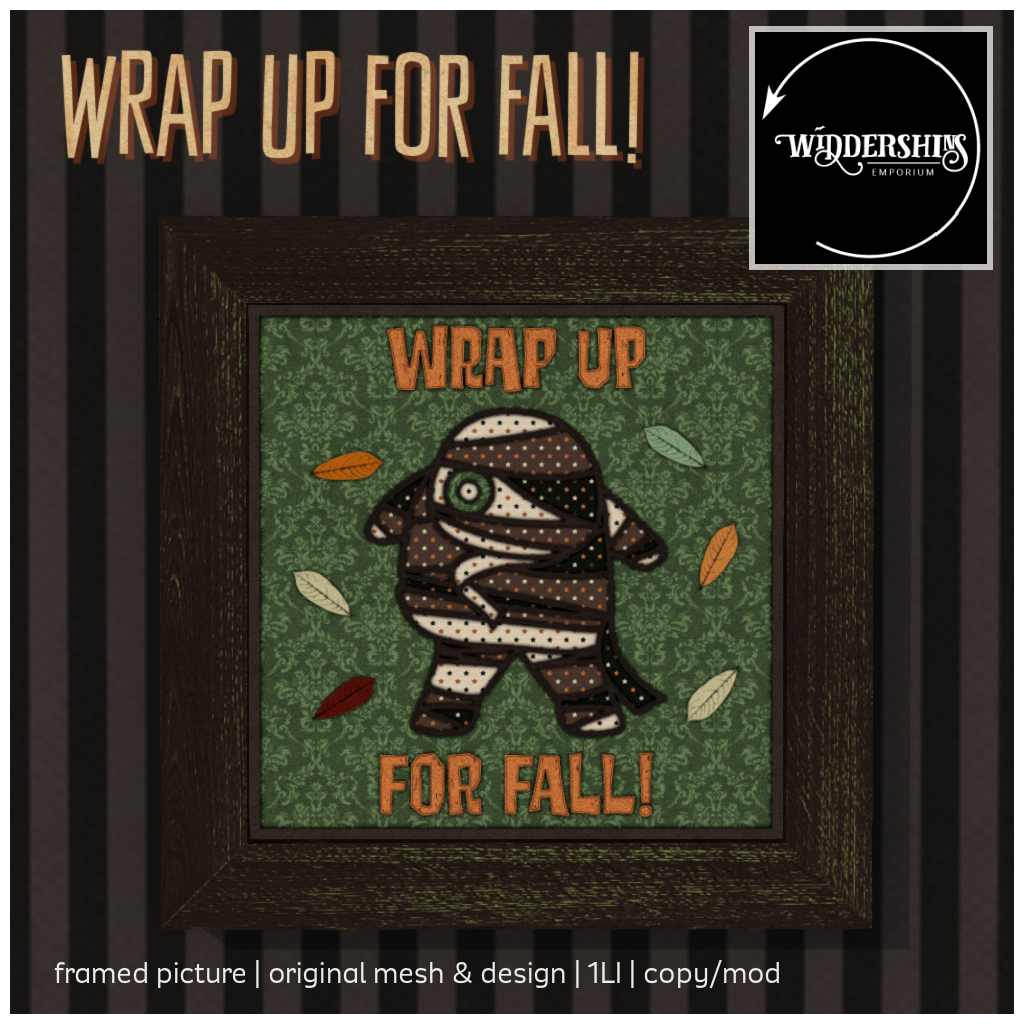 Gift at Trick or Treat Lane