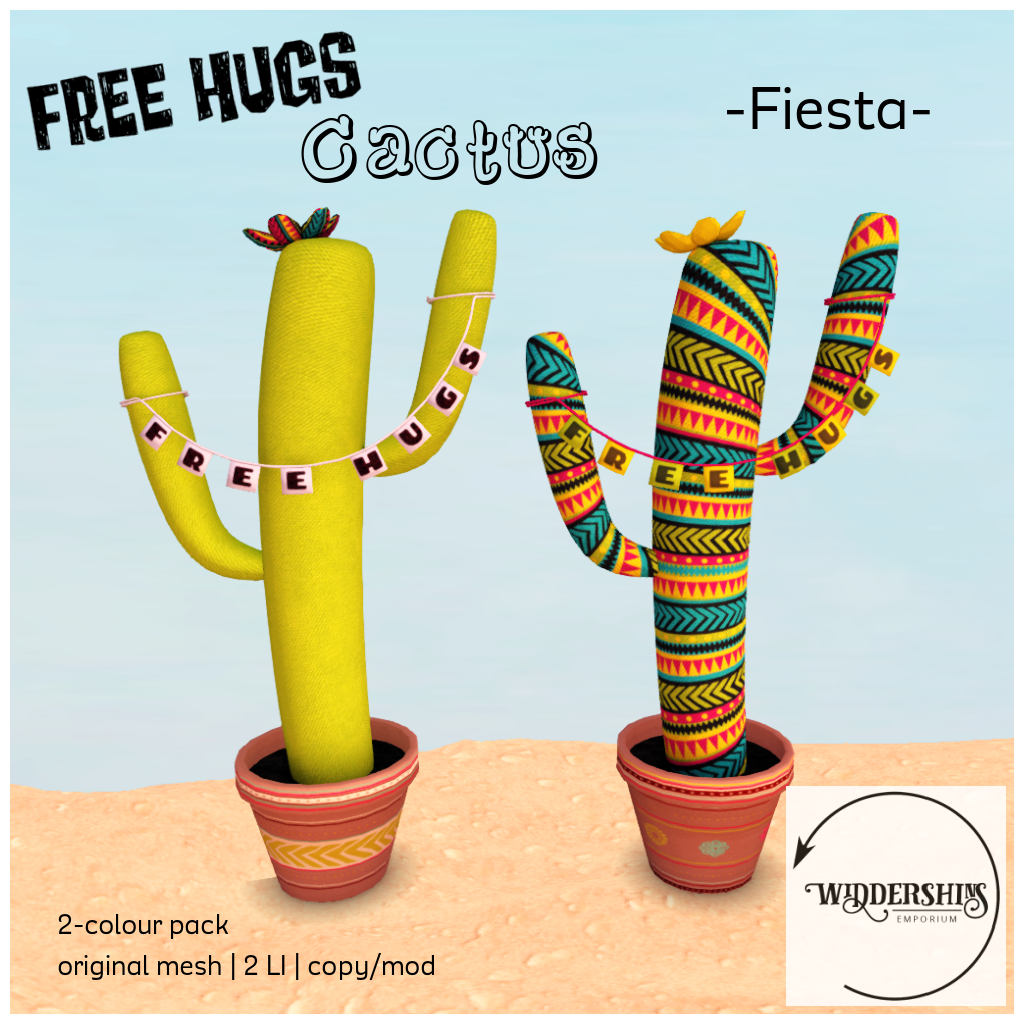 Spoonful of Sugar Event Supporting MSF
September 18th – October 2nd
I'm delighted to be involved with this year's Spoonful of Sugar: Mexico event packed full of items donating to the amazing Doctors Without Borders/Médecins Sans Frontières. You can read all about the event, its impressive calendar of activities, and how it supports MSF over on the event blog.
For my part, I have made several new items donating 100% of their sales to MSF. In my event store you will find these squishy and not-at-all prickly 'Free Hugs' Cactus sets. There are 3 colour sets available, plus a discounted fatpack containing all three sets plus a bonus tintable version. I loved making these, and I hope you love them too!
If you scroll down, you will also see my new items for the fab Chupacabra group hunt and the bargain 10L 'A little something sweet' (look for a skull sugar bowl!). Again, 100% donations.
I've also dotted the store with a few of my more popular previous releases, donating 50% to MSF.
I hope you get a chance to visit this event, support if you can, and take a stroll around the atmospheric and beautifully decorated sims!
TAXI:
Main Event Landing Point
Widdershins SOS Event Store (Sim 5)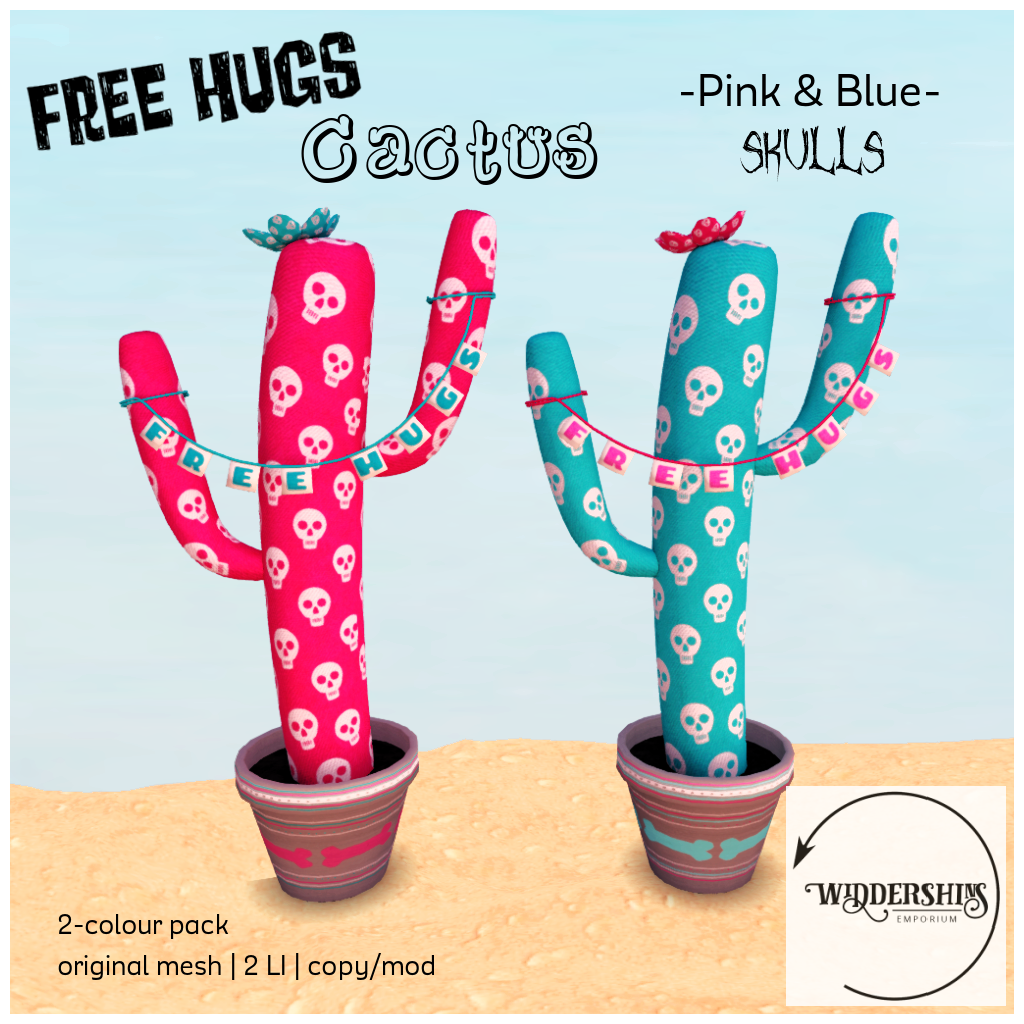 ---
Chupacabra Hunt:
Join the hunt group (500L fee) for a cute Chupacabra plushie and access to all the hunt prizes. My prize is this set of painted skull candle holders, and you can see the rest of the prizes on offer over on the official hunt page HERE.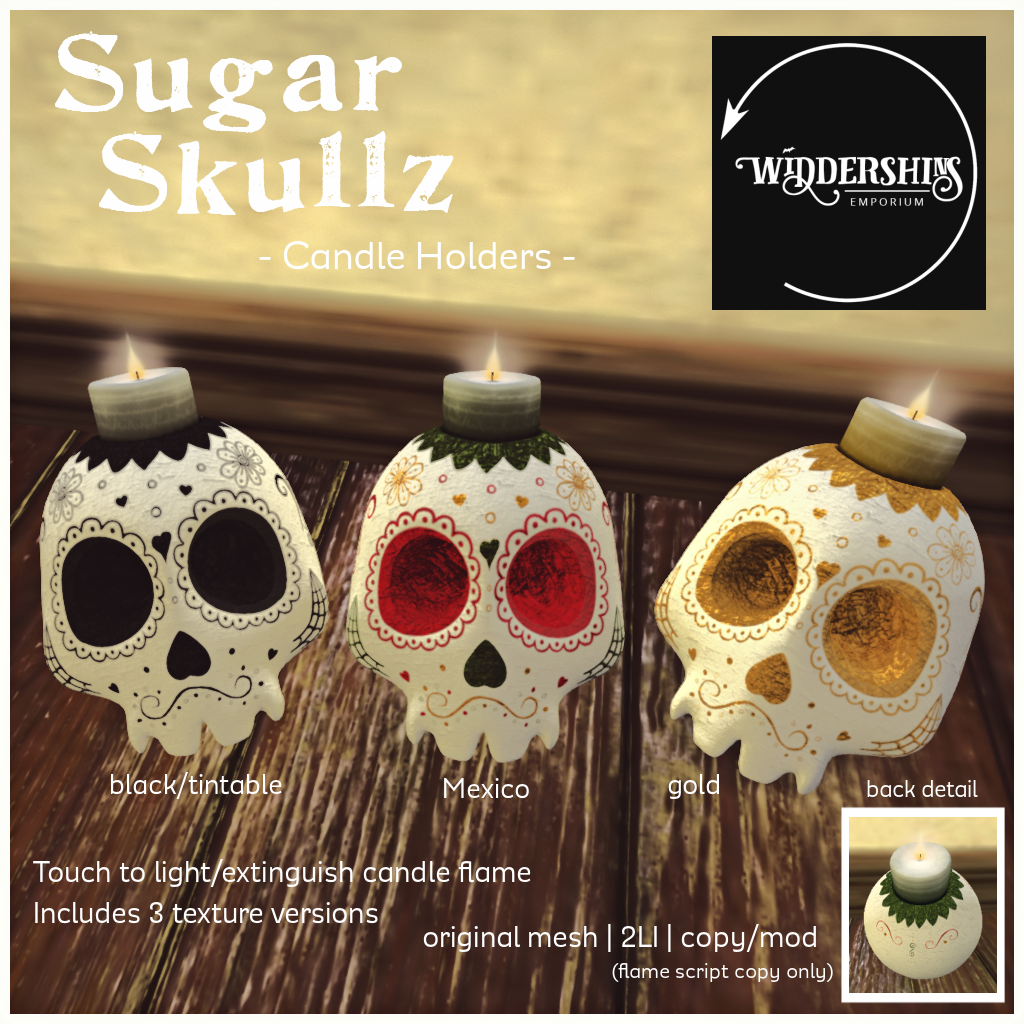 ---
10L 'a little something sweet' item: