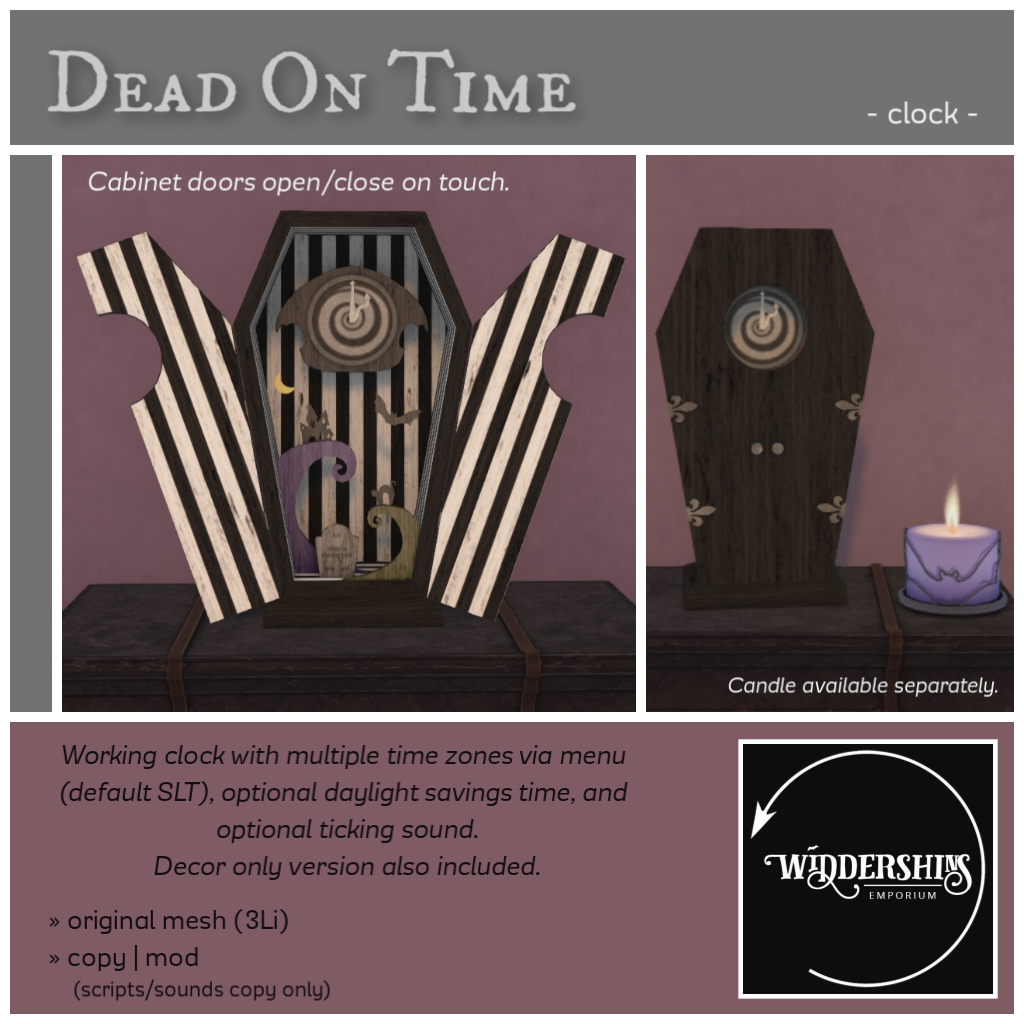 All new items, 2L Hunt Prize + Free Gift
Oct 1st – 31st
There's always time for a little gothic spookiness.. at least in my opinion.. ?
This clock with its Burtonesque theme, was a real labour of love for me – it's kinda ooky, spooky, and definitely kooky!
You can find it, along with three other brand new items from me at the wonderfully atmospheric Phastastical Phantasm cart sale – the latest sale from I Heart the Cart.
Continue reading

"It's The Most Phantastical Time of the Year"