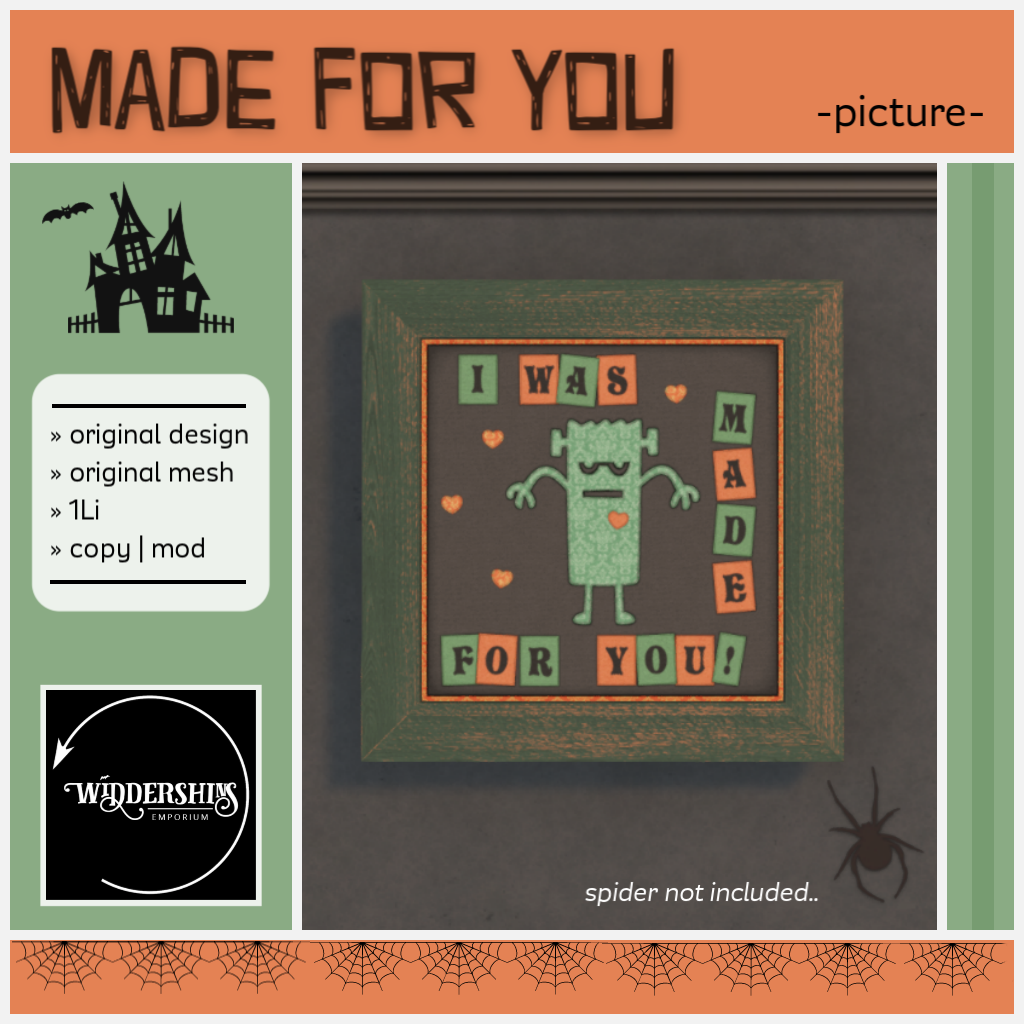 1L Hunt Prize
Oct 1st – 31st
I'm happy to be involved in a couple of lovely spoopy events this October. The first of which is a sim-wide Halloween hunt at Lone Oak Harbor presented by Loggin' Off Homes and Chilly Pigeon.
Scattered around the sim are treasure chests where you can find all sorts of goodies for just 1L – you can find preview pictures at the hunt landing point.
For my part, I made a new craft picture, which you can see above. I've also snuck a little free gift at my booth – you can pick up the previously released Candy Pumpkins there for 0L for the duration of the event.
There's loads to see at this sim – enjoy! <3
Taxi to:
Hunt Landing Point
Store Booths
I'll have news about another fab event for you very soon in my next blog post.