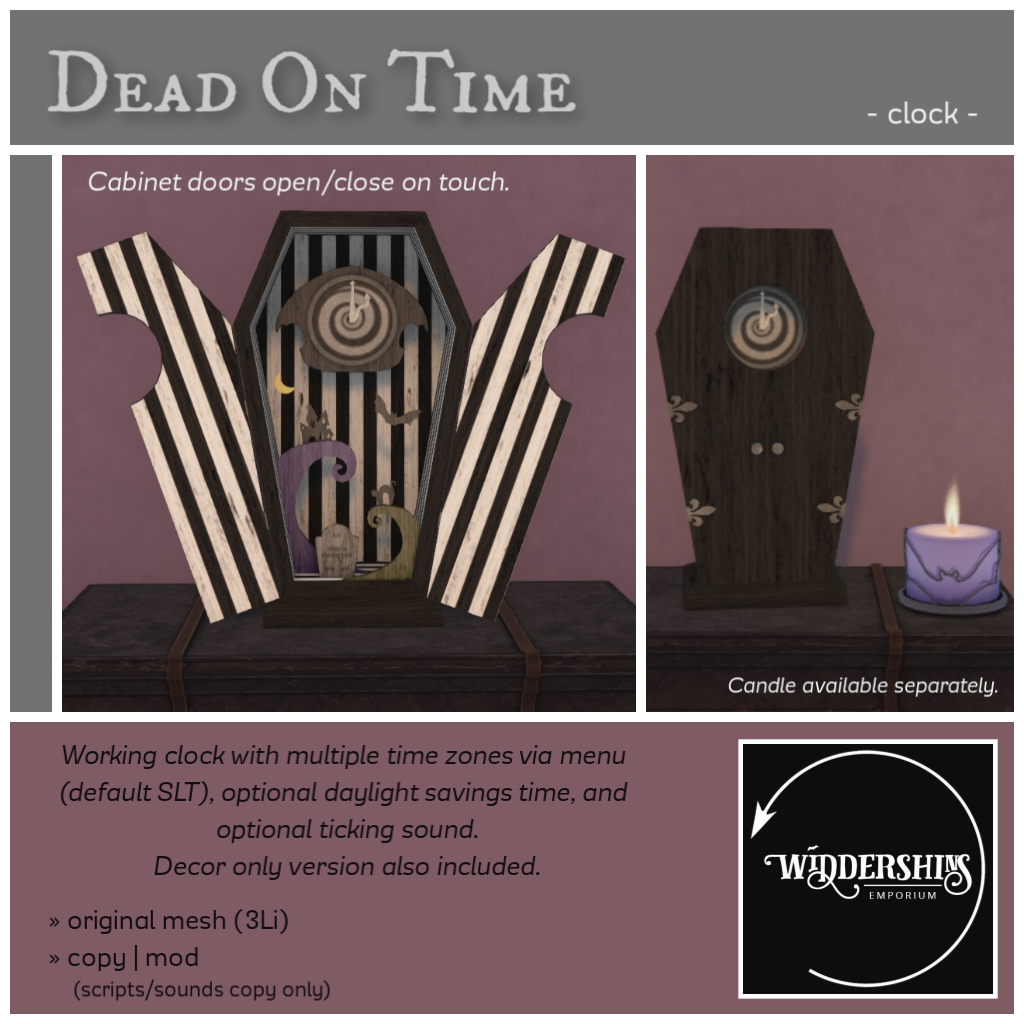 All new items, 2L Hunt Prize + Free Gift
Oct 1st – 31st
There's always time for a little gothic spookiness.. at least in my opinion.. ?
This clock with its Burtonesque theme, was a real labour of love for me – it's kinda ooky, spooky, and definitely kooky!
You can find it, along with three other brand new items from me at the wonderfully atmospheric Phastastical Phantasm cart sale – the latest sale from I Heart the Cart.
Also on my cart is a new craft picture for 10L. I've also popped a transfer version out in case you want to gift one to your boo ;0) And there is a free gift for the cart sale anniversary in the form of a little kitsch "velcome" mat!
As always, there is a hunt running alongside the cart sale, for which I've made a trio of batty candle holders. You can also see the other prizes available from all the fab merchants over on the cart sale blog.
I hope you have fun checking out the sale – I think it's well worth a look around just for how fab the sim looks. You can find the SLURL just after the gallery (click any image for a better view).
Until next time! ??