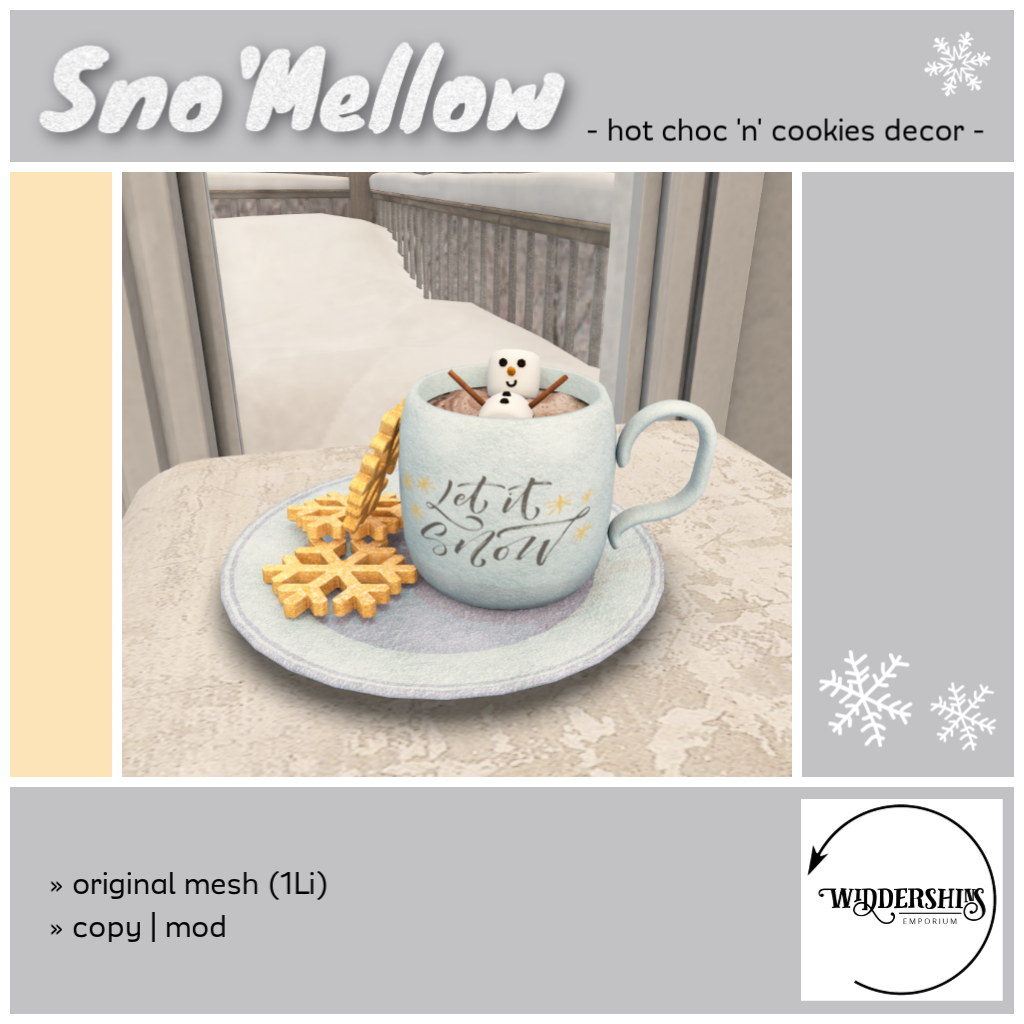 New Exclusive Items, 2L Hunt Prize + Free 100L Gift Voucher
Dec 1 – 31
The latest cart sale and hunt from I Heart the Cart will have you shivering… with delight! Packed with new and cheap items for you to snowfall in love with (sorry), nothing on the carts cost more than 100L, and you'll find many treats there for much less than that while the gorgeously decorated sim hides loads of fun 2L hunt prizes.
Find more details on the I Heart the Cart blog and visit the sale inworld HERE.
The above mellow mallow-man relaxing in his cocoa with snowflake cookies on the side is a new and exclusive item from me here at Widdershins. You can find him on my cart alongside more goodies and a special gift – scroll down to see more.
---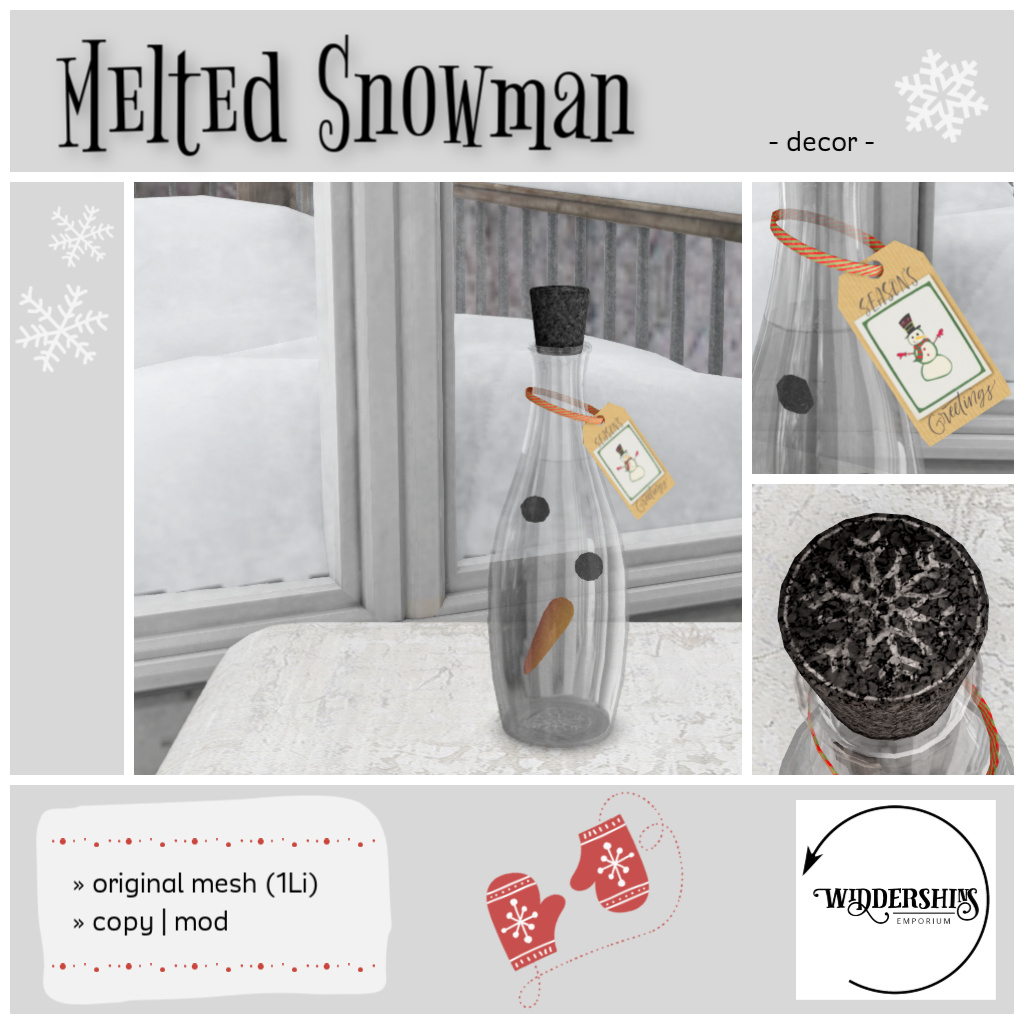 A snowman shouldn't just be for winter! Now you can keep your coolest friend with you, whatever the weather. Melted Snowman is my 2L hunt prize – made especially for the event – look for him and loads of other fab prizes around the sim.
Also available on my cart is this very special edition of my previously released Winter Warmer. The original gacha can still be found in the winter section of my main store (under my old brand, by Chiana Oh), but this version is one-of-a-kind made especially for this cart sale. You can buy it at the Snow Day sale for just 10L, after which it will not be for sale ever again. The pack also includes a transferable version so that you can spread the love and gift some warms to a friend!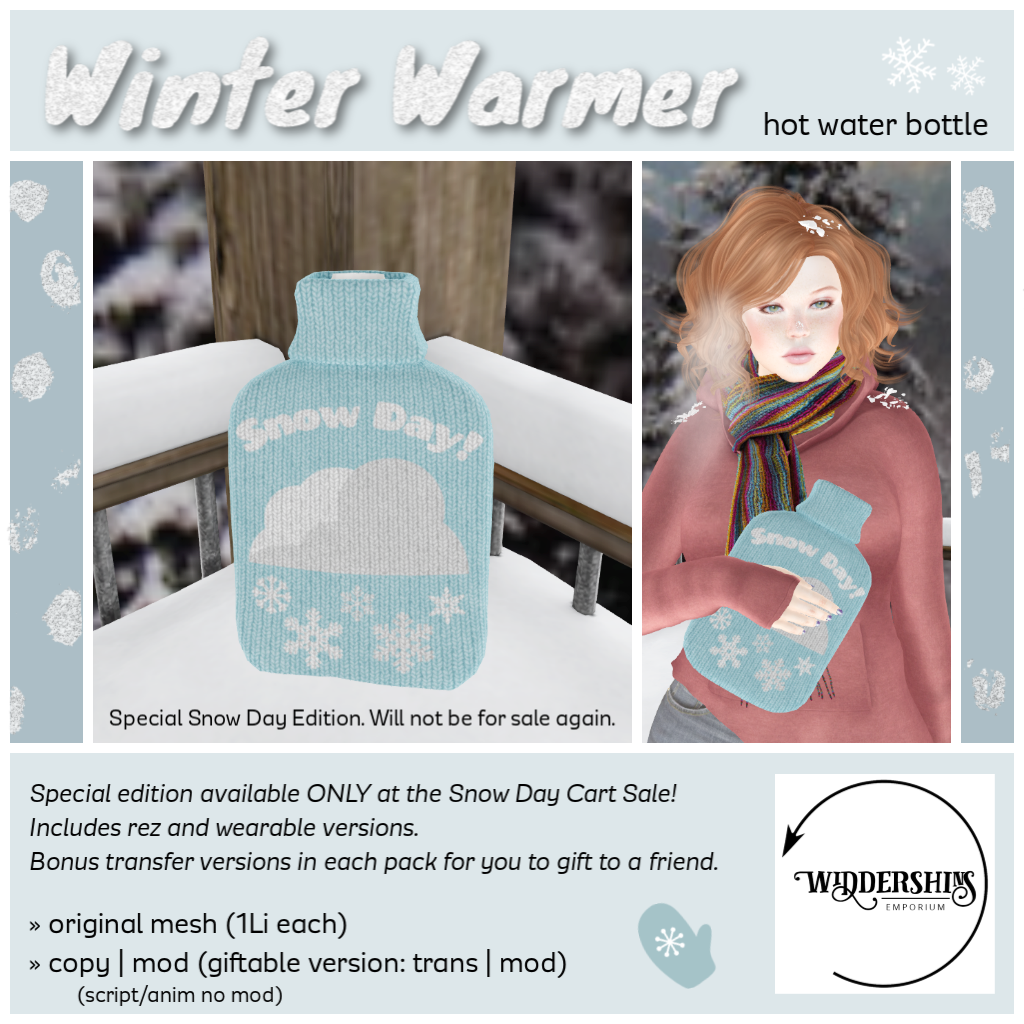 Finally, as a special gift from me to you for the holidays – touch the gift box on my card to receive your FREE 100L gift card (1 per avatar). Usable on most items in my main store, including discounted items from my old brand, by Chiana Oh.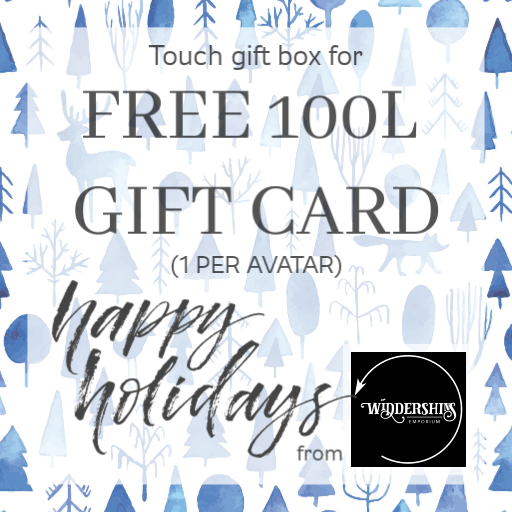 May your days be merry and bright! <3