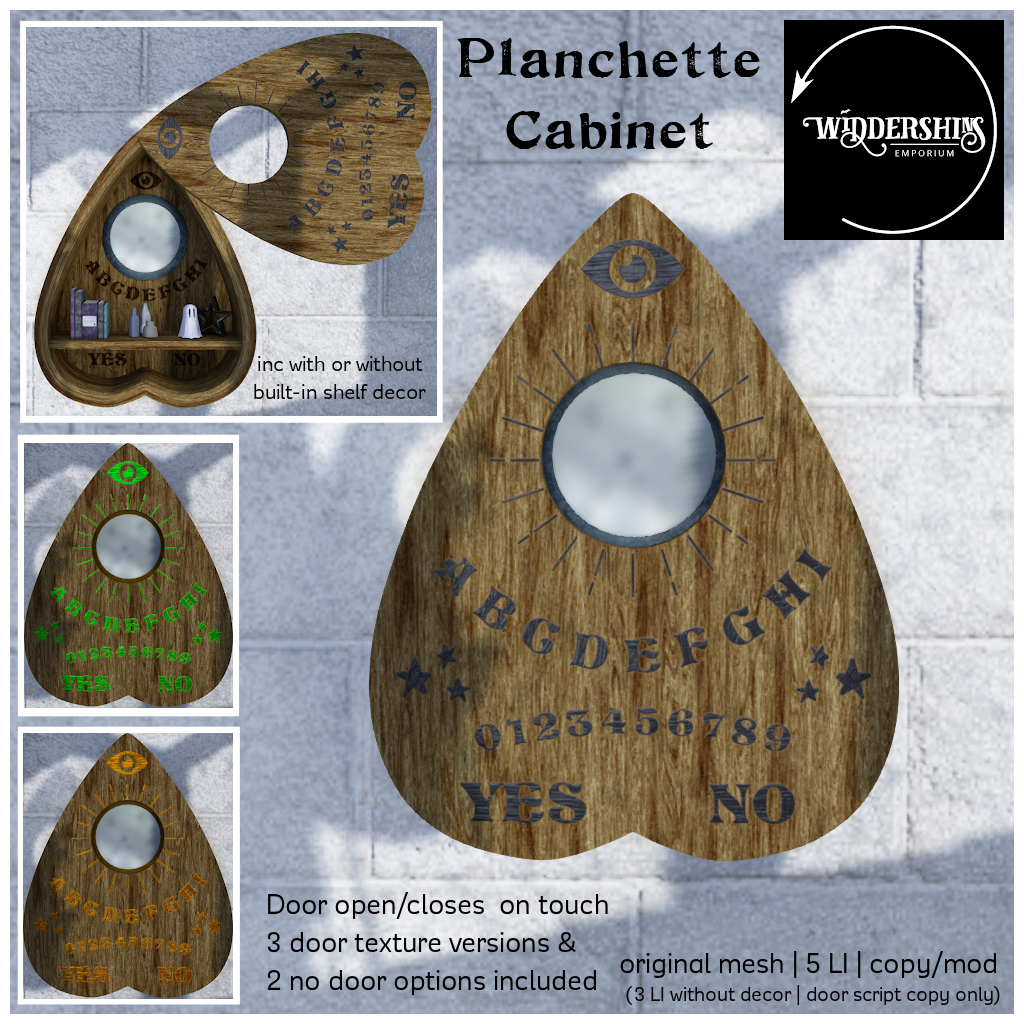 Twisted Beyond the Veil Hunt Prize | Free
September 1 – 30
I've sat out too many Twisted Hunts in the last year, so I'm very happy to have been able to create for one again! This Fall's theme is "Beyond the Veil" which I absolutely love.
It inspired me to think about different methods by which we try to contact the dead (or how the spirits may contact us…). I had a few ideas, but the one that stuck was using the shape and some design elements of the planchette which was a popular mediumship device in its own right, and then became part of the the (in)famous Ouija board.
I put a little nod to the hunt theme in the title of the biggest book, which also has the theme colours.
My prize can be found *somewhere* in my main store.
Once the hunt is over, it will be priced at 150L – so grab it for free while you can!
The hunt start location is at Twisted HQ.
The official blog is here with loads of info about the hunt.
You can also see some of the other prizes available at Twisted's Flickr and Facebook.
And there's a friendly and helpful group for any help needed along the way:
secondlife:///app/group/73770da7-7d71-a54e-6e86-60a3e9281e07/about (copy and paste into local chat to bring up the group link).
Happy hunting and good luck! <3