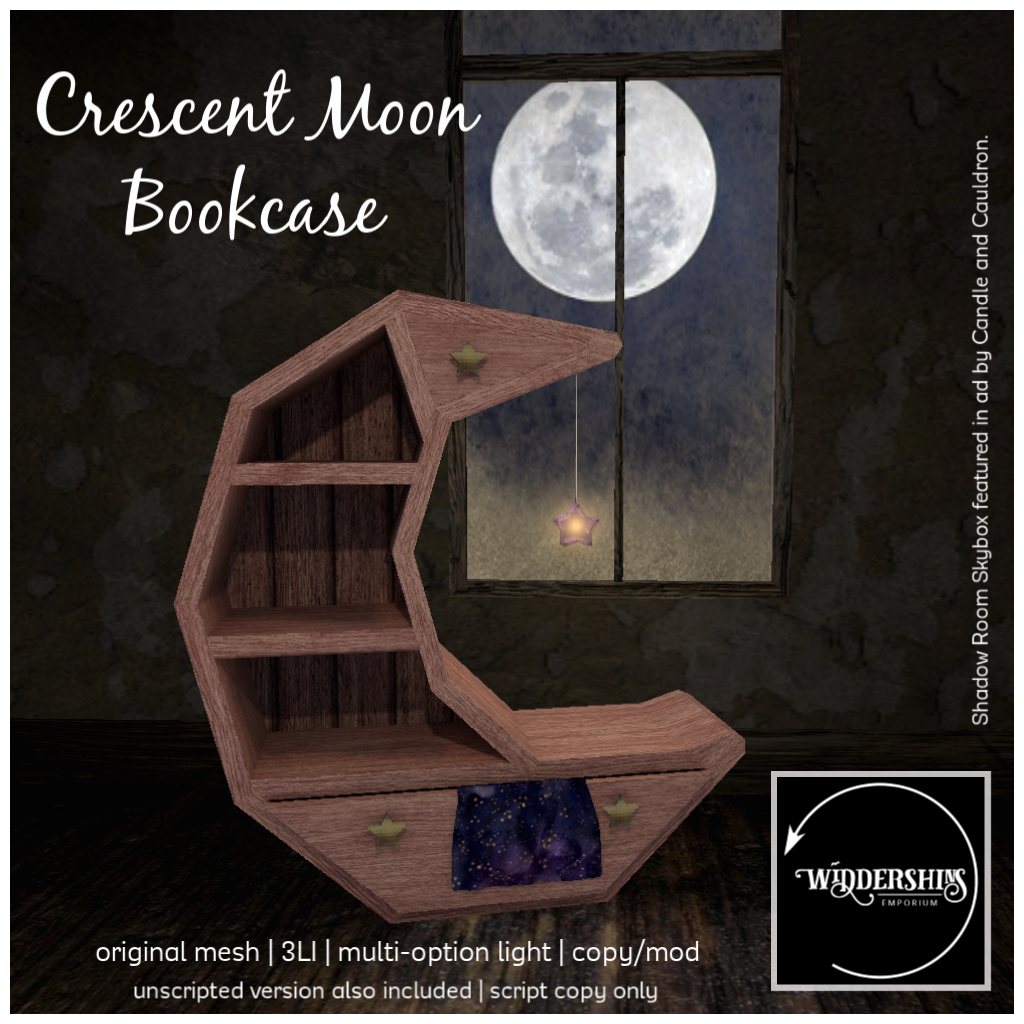 Home & Garden Expo for RFL
Feb 13 – Mar 4
I'm so happy to be joining the huge annual Home & Garden Expo again, which raises money for Relay For Life of Second Life, which in turn fundraises for the American Cancer Society.
Each designer is launching two new designs exclusive to the expo for its duration, which donate 100% of their proceeds to this amazing cause. My items are the crescent moon bookcase with its magical star light (pictured above) and – a modern take on an ancient design – the triquetra coffee table (see below).
I'm also taking part in the Expo hunt – scroll down to see the preview of my hunt item (again, new and exclusive), which is a framed edited version of a RL photo I took at the magical Castlerigg Stone Circle near Keswick in the UK. The hunt items cost just 10L, and all proceeds are donated.
In addition to my new items, you can find a few previous releases marked up to donate 50% of their proceeds dotted around my Expo store.
As always, there is a lot to enjoy at the expo, not just shopping! You can find full details of all the stores involved, and the full calendar of events over on the official blog here. There is also an official Flickr group which can be found here.
My expo store is in the mall on Hope 4 – here.
I hope you enjoy the event! <3